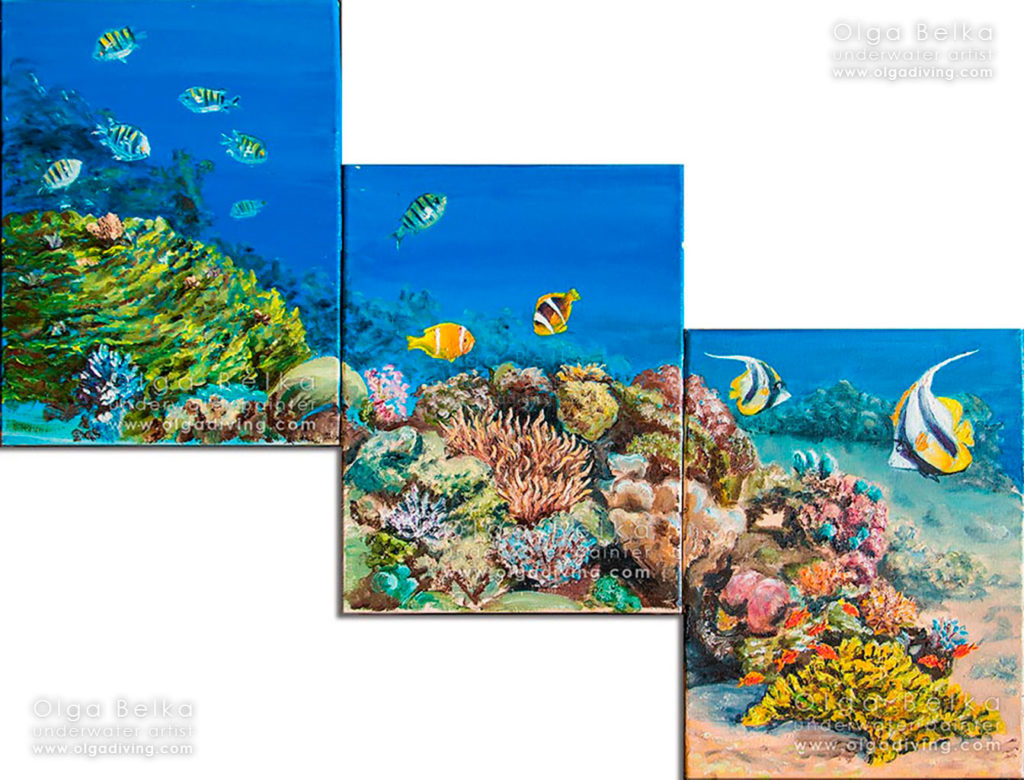 canvas, underwater painting
30×40*3
2018
5900 USD
This bright slope, inviting me to go deeper and deeper, immediately attracted my attention. Working on this painting was interesting, but rather hard at the same time. At a 45-degree angle, you can't get comfortable in your usual position. I was constantly at risk of sliding down the sandhill. I had to lie down, then to stick my flippers.
But this picturesque place with a stunning multi-dimensional perspective was worth it. Sergeant major fish were scurrying over the large green "head" of the coral in some distance. A waving beautiful anemone bud with a completely "cartoony" pair of Nemo fish of different colors in the center. Bright corals and green with red-colored fish were right at my feet. And of course, there were curious striped black-and-white fish, which are called bannerfish.
Each of these plots could serve as a basis for a distinct work of art, but together they give you even a greater sense of volume and space, take you inside and deep into the elements.
P.S. Underwater artist Olga Belka appreciates the Alexei Chernyaev's diving club in Dahab for all the help and support in creating this painting.