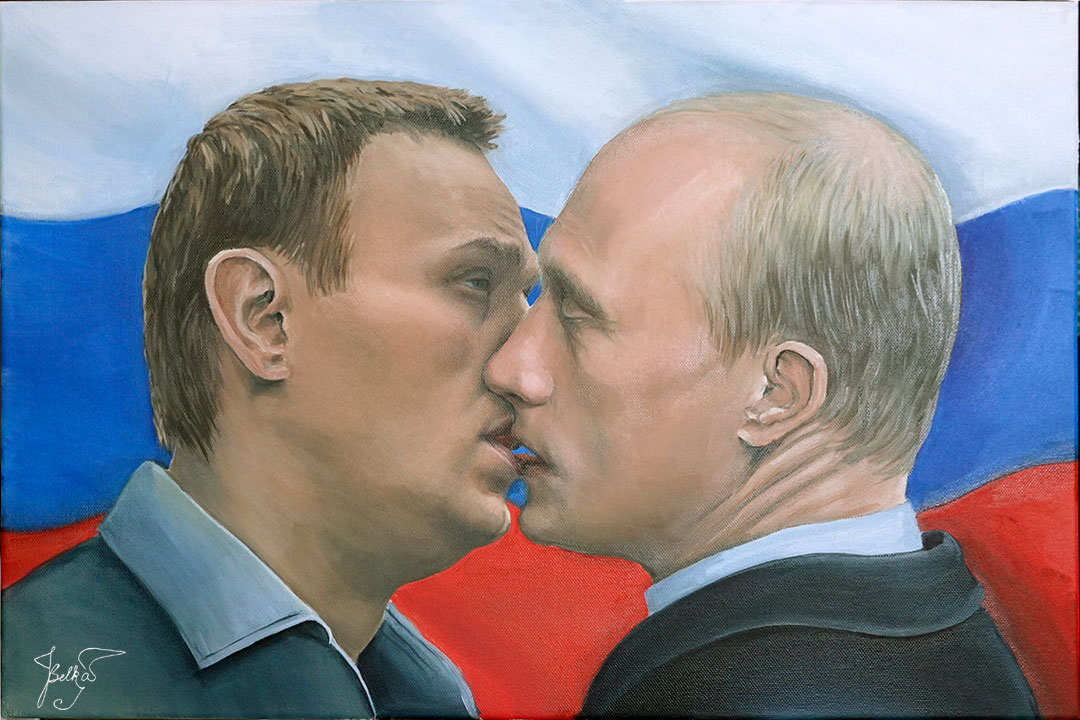 Dear Vladimir Putin and Alexey Navalny. I am an artist, Olga Belka. I dedicate the painting "Dementor's kiss" to you.
You are so passionate about each other that you seem not to notice anyone or anything around.
by the way, people and animals are massively poisoned right next to you. Many at once, not just one. Environmental disasters constantly occur in Russia … Are you going to restore the ecosystem? In many Russian cities, the level of pollution is exceeded. What are you really doing to improve the situation?
Your powerful energy can be spent on things useful for the country and the entire planet.
Price of the painting is 13 333 USD
A part of this sum will be donated to the organization that will present the most effective program for the restoration of the ecosystem of Kamchatka. I am not interested to find out who is а culprit. I want to meet people who are ready to work on restoration.