From April 26 to April 29, 2019, Olga Belka will take part in the international show Art Revolution Taipei as a special guest. Olga Belka is an underwater artist who developed her own technology for painting underwater.
Art Revolution Taipei is an art exhibition that will provide pieces of art from 460 artists from 81 countries. The purpose of the exhibition is to encourage artists to show their creativity and imagination and to demonstrate the talent on an international platform to the people.
Olga Belka is the only underwater portrait painter in the world; she is a frequent participant of international exhibitions and projects in Europe and Asia. Films about her are broadcast on TV.
She is a solo diver and master trainer who teaches diving from beginner to professional level.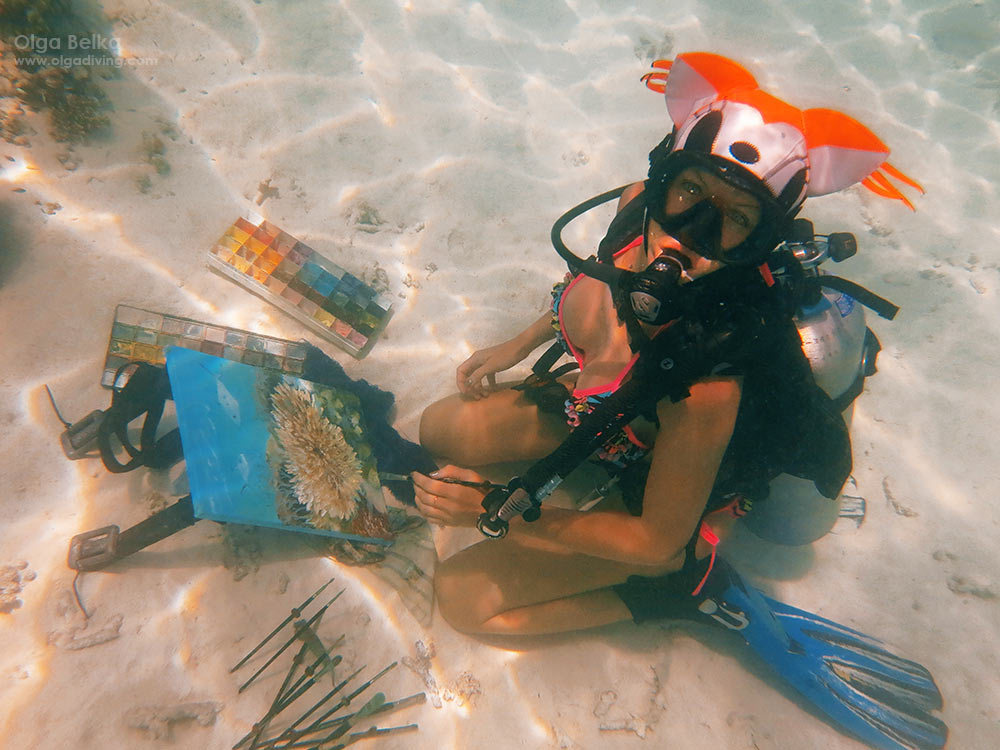 Mermaids, magical world of underwater, corals and unique blurry colors – all these things can be seen in her art painted on the seabed, in an atmosphere of deep beauty. Olga creates each piece with a unique approach. Inside the water, it is necessary to work quickly and clearly, since there is no time to correct errors. Every time Olga spends up to 2.5 hours on the seabed and thanks to her huge experience in diving and underwater painting, she learned to avoid optical distortion, while retaining incredible visual effects.
Beautiful stories for her art often come themselves in the form of underwater inhabitants, but there are also people who want to pose for Olga – those who want to leave an underwater portrait and a unique experience with a long memory.
Art Revolution Taipei will be open daily 26 -29/04/2019, from 11.00 – till 19.00, in Taipei World Trade Center Hall 3, No. 6號, Songshou Road, Xinyi District, Taipei City, Taiwan.