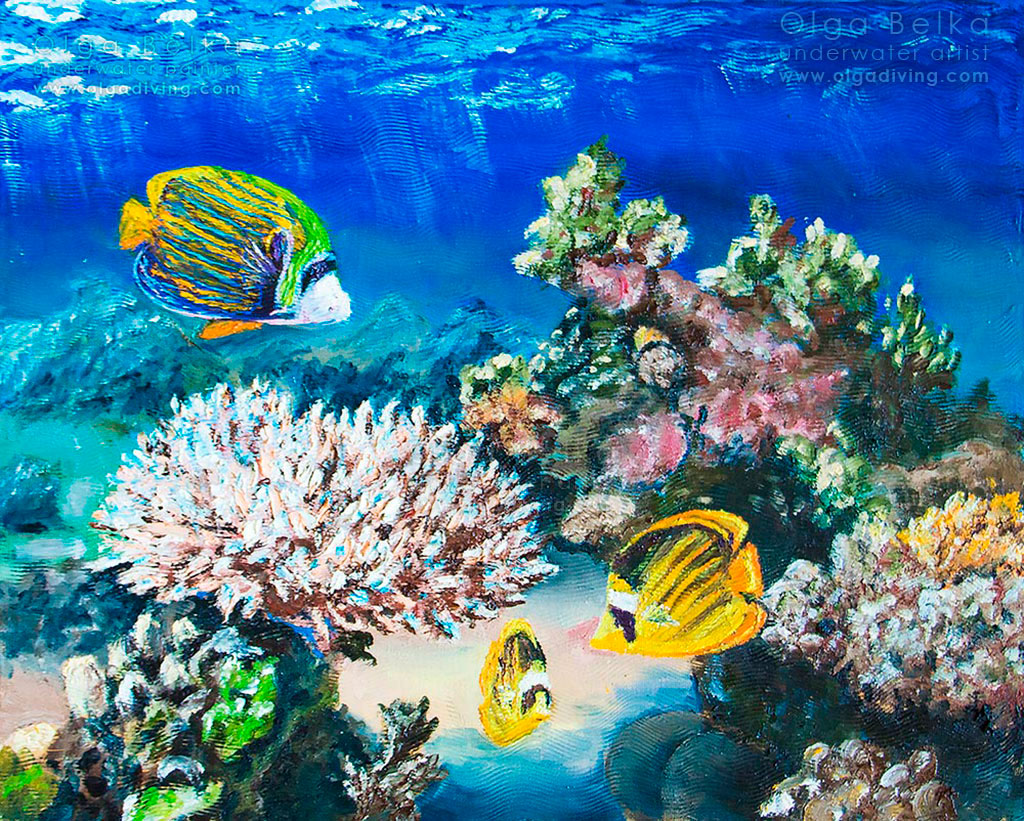 canvas, underwater painting
40×30
2018
3900 USD
This small arch formed by intricately fused corals serves as a cozy haven for much tropical fish. Each time when I returned to this painting, I was surrounded by curious sea creatures. Two yellow butterflyfish were usually hidden under the coral, while the others were fluttering around.
One fish, usually called the Imperial angelfish, got used to coming to see me in the process of creation. It has been posing so majestically for the portrait, proudly displaying its magnificent coloring, that it simply couldn't be ignored.
Also, due to the shallow depth, everything around was simply saturated with warmth, light, and sunbeams. I was sitting at this work until sunset.
P.S. Artist Olga Belka thanks the «Dolphin Diving Center» in Sharm El Sheikh for the provided conditions for underwater painting.