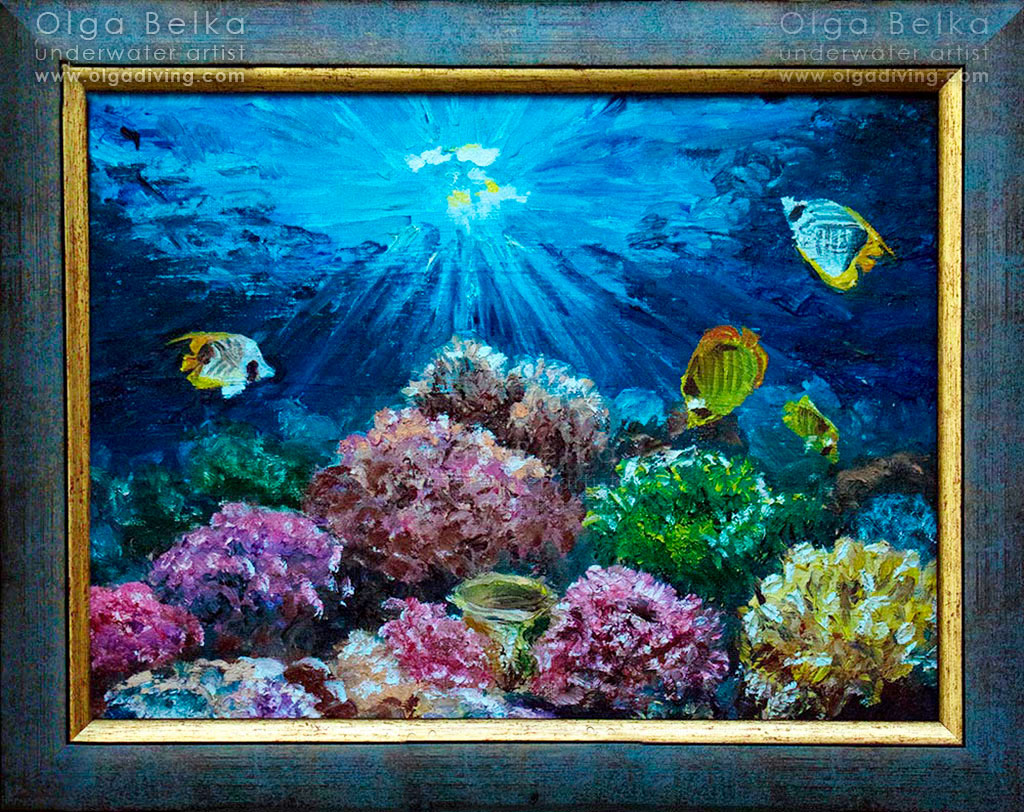 canvas, underwater painting
40×30
2017
2700 EUR
When the sun is close to the horizon, it creates amazing colors onto the water surface and brings the feeling of the harmony of all creation. This one I painted alone, without any assistance or a video-recording. I devoted this one three dives, which filled me with joy and inner peace.
All in all, underwater art is more than painting for me. The whole sea takes part in it. It is more of a meditation, being one with nature. Breeeeath in, breeeeath out, water comes and goes. No disturbing sounds, no disturbing thoughts, only me and the ocean. And the art comes out naturally.
I keep returning to the twilight shades, it's worth waking up for that.
P.S. Underwater artist Olga Belka thanks the RuDiver diving club in Phuket and invites to diving in Thailand.