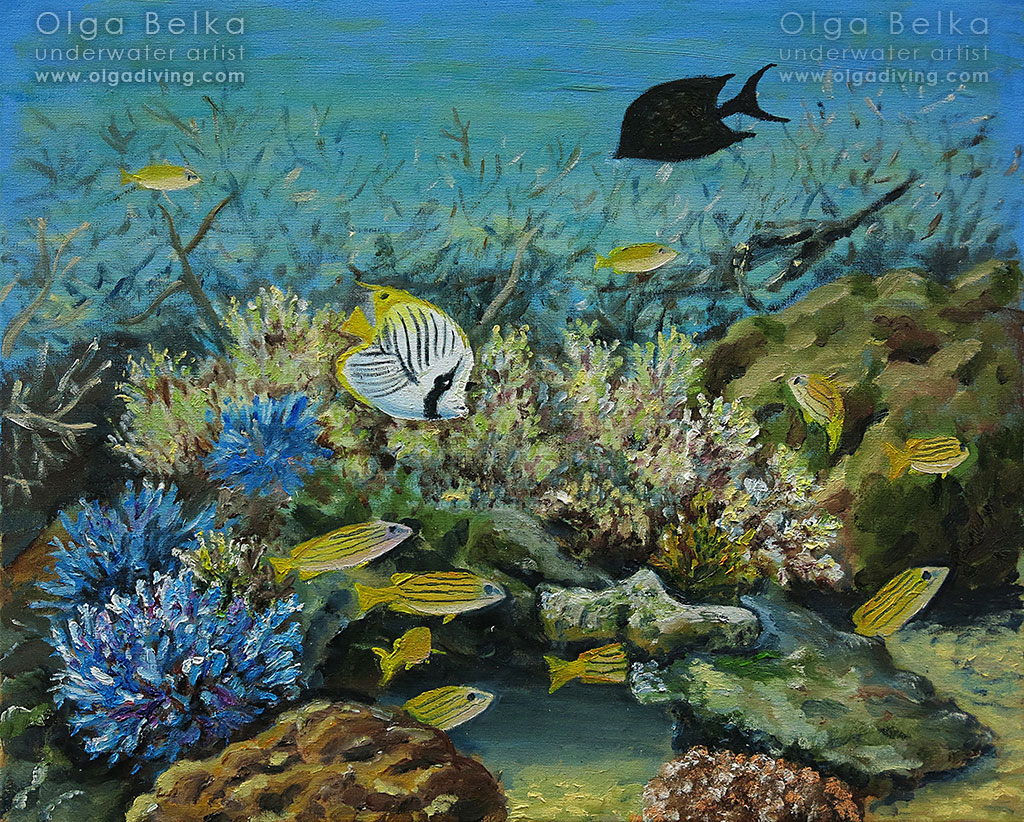 canvas, underwater painting
60×50
2019
4900 USD
The painting "Be stripy" was created in five dives on one of the favorite parts of the home reef. There I also worked on the painting ""Blue and yellow""Blue and yellow"". A small tunnel under the coral created the dynamics of a constant dance of snappers scurrying through it. The stripes on the backs of the fish could "overlap" with the coral branches in the background. Altogether they created a rhythmic harmony. The feeling of streakiness was enhanced by the butterflyfish that has been posing responsibly for me throughout the third dive.
For me, this painting is about the universal harmony in nature and search of the person's place in it.
P.S. Underwater artist Olga Belka thanks the Anantara group and especially the Anantara Dhugu resort in the Maldives for hospitality, full assistance, and support, as well as the Aquafanatics dive center for safety and the best diving conditions when creating this underwater artwork.