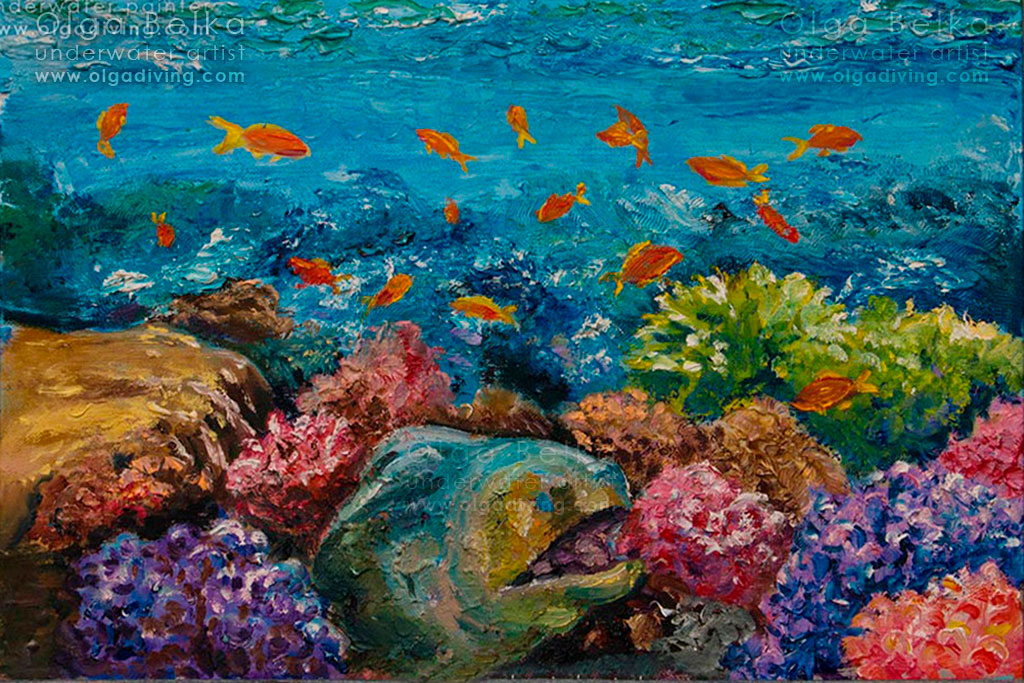 canvas, underwater painting
60х40
2017
3900 USD
This painting was completed in just two dives. I knew that I needed to finish the work quickly, as there was no possibility to return to the same reef later. My Plein-air trip was coming to an end, and the curator of the new exhibition was already expecting the list of paintings.
When I chose the place and made myself comfortable with my underwater easel and paints, a giant moray eel suddenly stuck out from under the coral. It opened its mouth slightly and started watching me. The atmosphere of this piece of art has been created by the moray eel's expressive muzzle and bright coral hummocks in the foreground.
The "Face to face" painting was exhibited for the first time just three days after its completion, still smelling of salt water and wet paint.
P.S. Underwater artist Olga Belka thanks the RuDiver diving club in Phuket and invites to diving in Thailand.