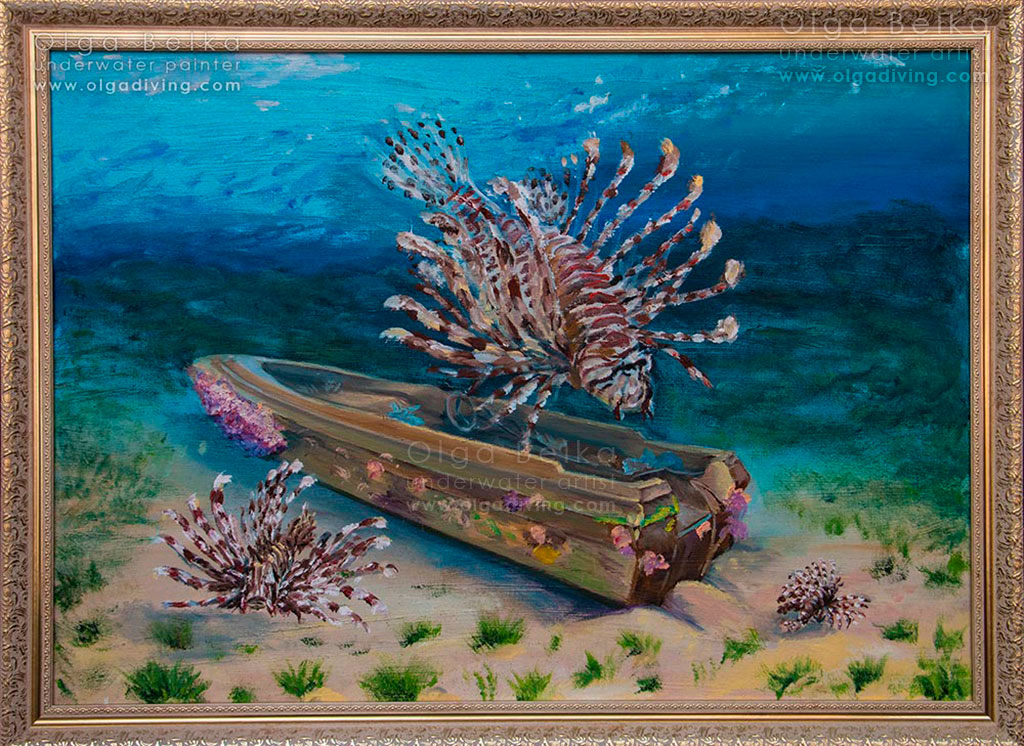 canvas, underwater painting
50*70
2017
3200 EUR
The painting was done in 4 dives. The sunken ship lies underwater at about 15 meters deep. It was inhabited by sea creatures and had corals grown over. It became home to lionfish, moray eels, and lots of smaller fish. The turtle that lived nearby refused to be pictured, while the stingray always tried to escape or get under the sand, with only the eyes sticking out. Only the lionfish were very comfortable. Every time when they saw me, they would come out directly onto me, fluffing up their poisonous fins. Lionfish always come out when they see me. Might be that the color and shape of my funny hood remind them of a friend or enemy.
I painted the lionfish in not so much detail as the boat in the background. Thus, the viewer loses the sense of scale. And lionfish turn into gigantic ghostly creatures.
P.S. Underwater artist Olga Belka appreciates the Diving Center «Anthias Divers» in Sharm El Sheikh for all the help and support in creating this painting.