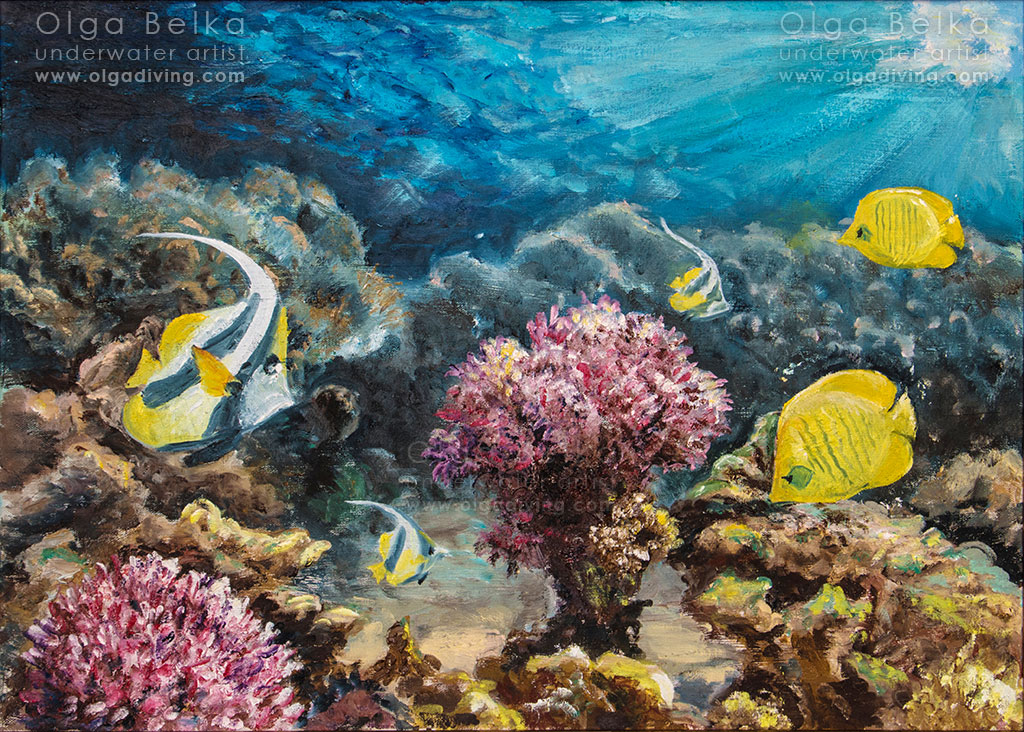 canvas, underwater painting
50*70
2017
N/A
"The painting was being created continuously during five dives, at the time when the light of the setting sun comes from the shore, making the water a little less transparent and thus highlighting the coral in the foreground. It is bright and textured, reminding me of a monument on a pedestal. Only at the very end of the work on the painting, the butterflyfish have revived this silent landscape with their cheerful bustle.
I started this painting immediately after I arrived at my new friends – the Egyptian dive club "Antias". The instructors and guests of the dive club were waiting for me to come out of the water. As soon as I came up with the painting still unfinished, they started talking altogether: "Oh, I know this place!", "I know where this coral is.", "And look, there is a beautiful hummock further away!", "Will you continue painting?", "Can I come and see?".
P.S. Underwater artist Olga Belka appreciates the Diving Center «Anthias Divers» in Sharm El Sheikh for all the help and support in creating this painting.