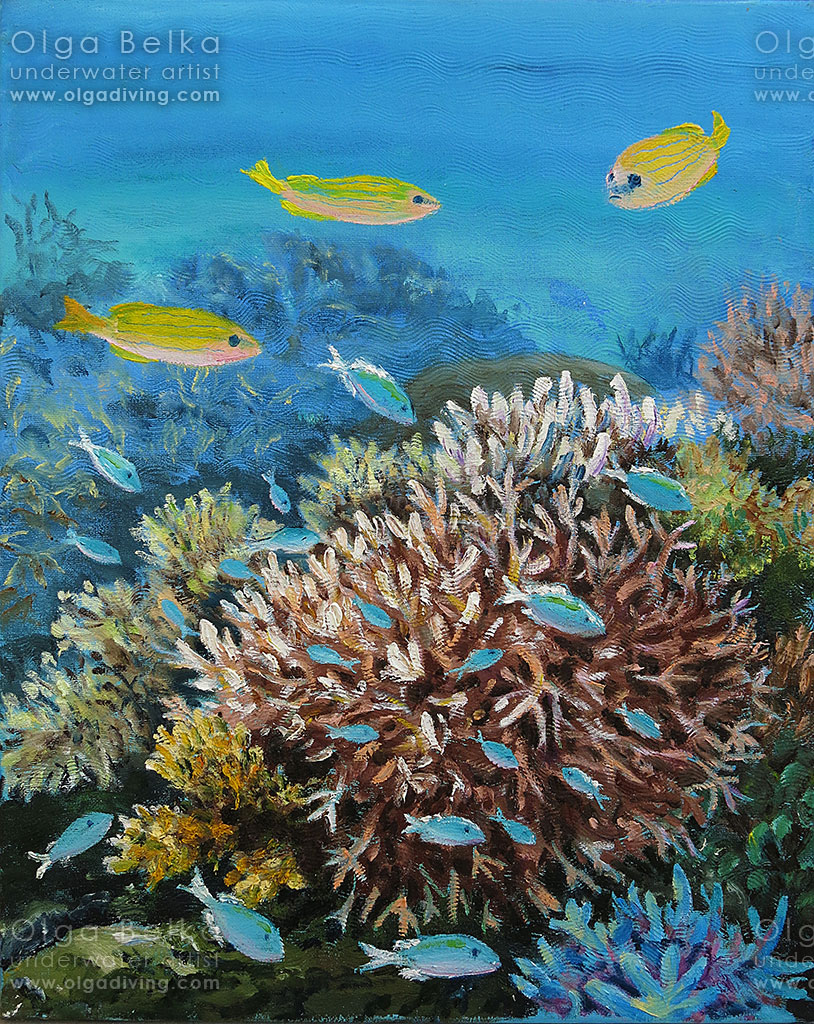 canvas, underwater painting
40×60
2019
N/A
This rather large painting was created by me in two dives. Each dive was two and a half hours long. That was happening on a familiar part of the home reef, so I worked quickly and effectively. In any case, painting underwater takes more time than in the studio. Why do we paint underwater? A small fuss of fish fluttering around creates the mood and inspiration.
Well, painting underwater is more difficult than redrawing photos on the surface, but for me, it's worth the effort. If you are a diver, try to create your painting underwater. You will feel an incomparable buzz from contact with the sea energies.
P.S. Underwater artist Olga Belka thanks the Anantara group and especially the Anantara Dhugu resort in the Maldives for hospitality, full assistance, and support, as well as the Aquafanatics dive center for safety and the best diving conditions when creating this underwater artwork.