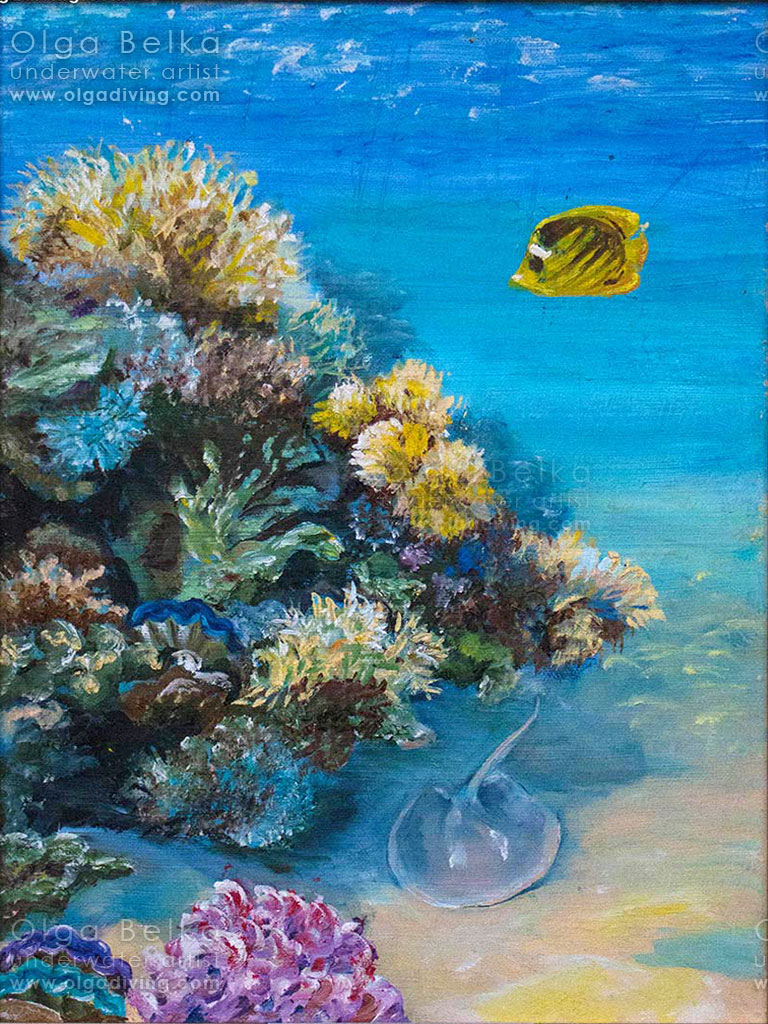 canvas, underwater painting
30×40
2017
N/A
I have carefully selected this small coral reef. And when I arrived to start, I saw a stingray in the coral shade. I would not even see it, but its expressive eyes gave it up. This is how the kids look at you when they play "hide-and-seek". They put a finger to their lips and say with their eyes "you see they are looking for me, do not give me up!". Up above some colorful fishes were chasing each other, which made it look even more like a children's playground.
The stingray modeled for me for half of my dive and sailed away once I started painting the reef.
Sometimes I feel that the water creatures are better models than the people whose portraits I paint.