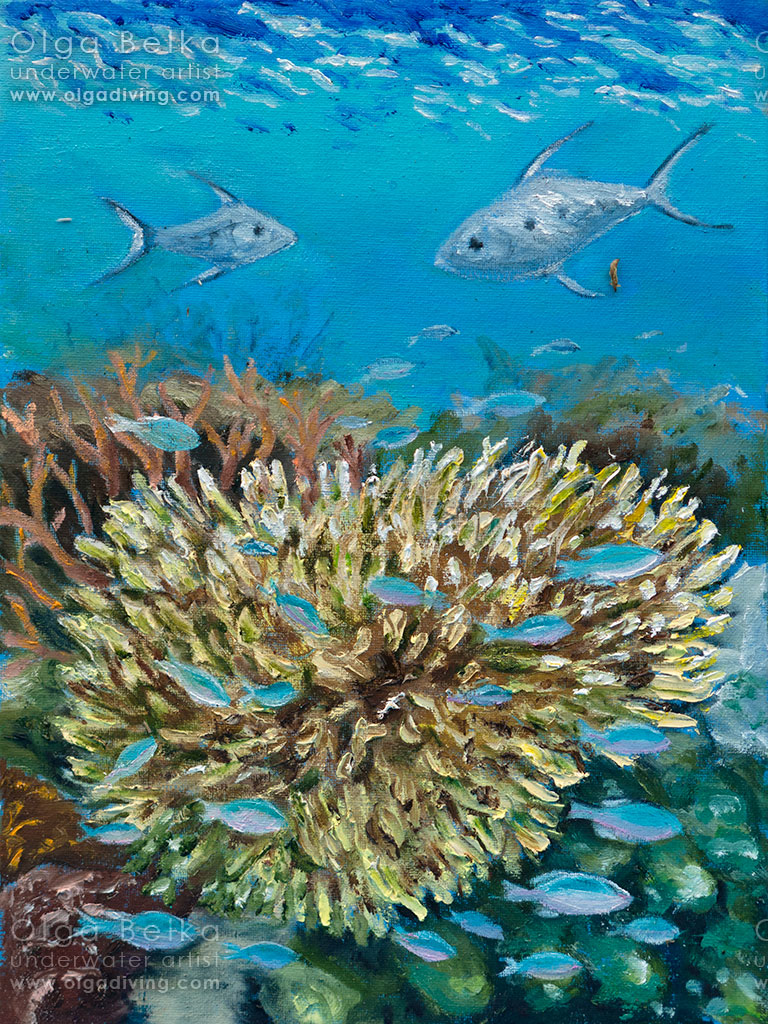 canvas, underwater painting
30×40
2019
2700 EUR
Almost all my underwater paintings depict very bright tropical marine inhabitants. Indeed, warm seas are inhabited by colorful corals and fish. There are many variants of protective coloring. For example, circles on the side of such a fish can be taken for a huge eye by a predatory fish. Their contrasting stripes and flitting about are really hard to look at. In the same way, zebras can confuse a lion in the savanna.
One more way of protection is to merge with the color of water, taking a bluish or silver color. I dedicated the underwater painting "Silver" to such fish. They live in harmony, not trying to scare anyone. I painted during three dives at a depth of five meters.
P.S. Underwater artist Olga Belka thanks the Anantara group and especially the Anantara Dhugu resort in the Maldives for hospitality, full assistance, and support, as well as the Aquafanatics dive center for safety and the best diving conditions when creating this underwater artwork.