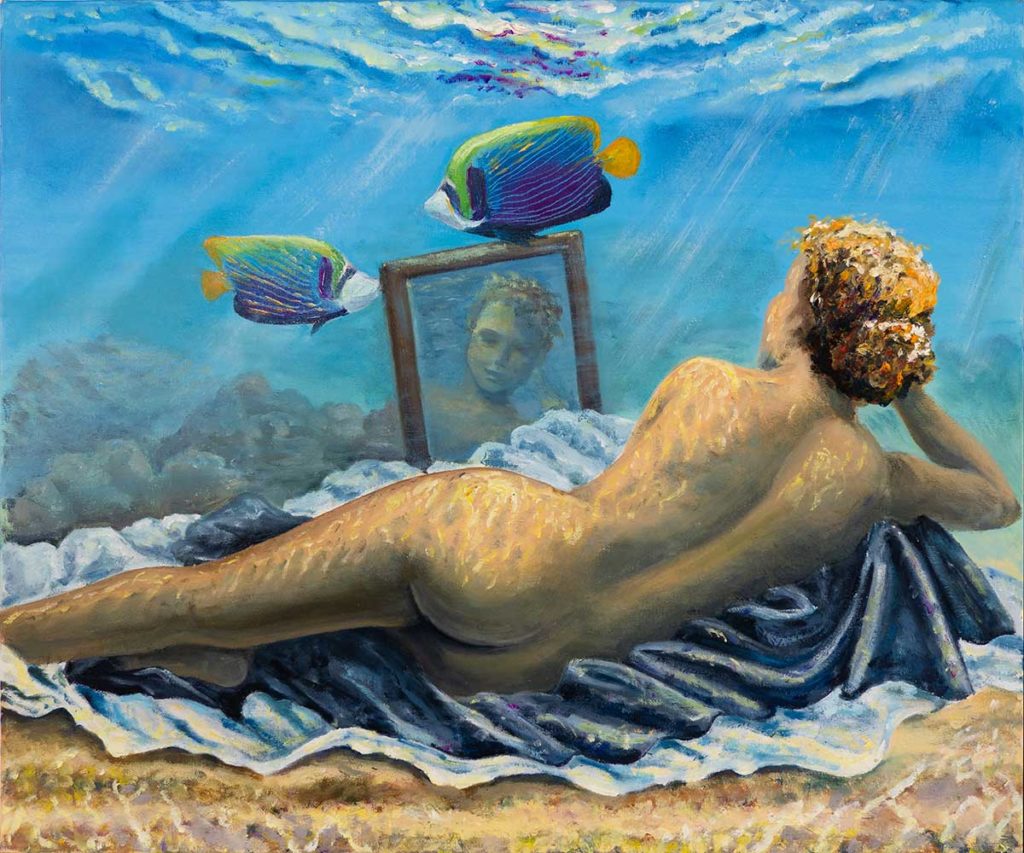 canvas, underwater painting
50х60,
2021
6500 EUR
The ancient Greek goddess of love and beauty named Venus was born from the foam of the sea and came out of the sea. Perhaps, before appearing to people, she spent some time in the Kingdom of the Sea, endowing it with divine beauty and universal harmony. The underwater world still fascinates us and makes us fall in love at first sight.
What did Venus do after she was born? Perhaps she was learning the laws of beauty and sensual love through the contemplation of her reflections and the feeling of caressing currents on a naked body. And the fish-angels were singing her beauty, bringing her new mirrors and gifts.
The source of inspiration for my painting was a world-famous masterpiece by Diego Velazquez named "Rokeby Venus". I decided to paint my artwork directly under water, immersing my muse in the same incredible erotic sensations that Venus could experience.
P.S. Underwater artist Olga Belka thanks the RuDiver diving club in Phuket and invites to diving in Thailand.