The unique artist Olga Belka will spend the whole of June in the Maldives creating underwater paintings.
All guests of Anantara hotels will be able to enjoy watching the process of creating paintings inside of the ocean for free. Only while relaxing in the Anantara Veli, Dhigu, and Naladhu hotels in June, you can get an amazing painting of the underwater kingdom that has just been painted by Olga Belka with you as a model. This will remind you of a pleasant holiday on the islands. Each guest of the hotel, regardless of diving experience and appearance, will be able to get an unforgettable unique experience of posing underwater for their own underwater portrait.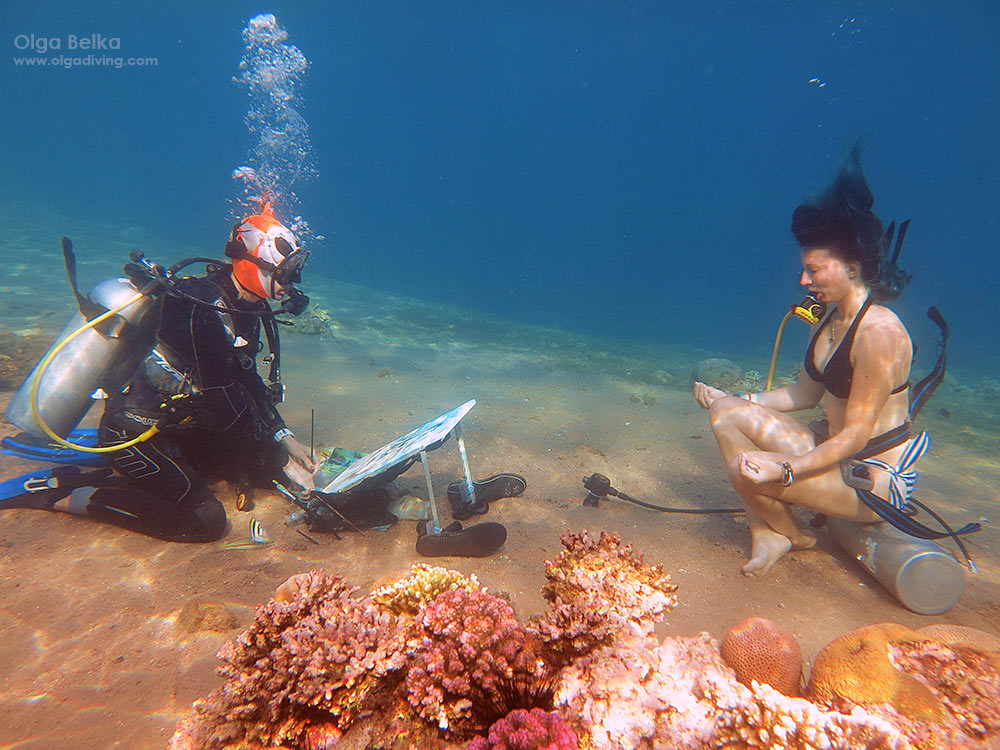 For guests of the Anantara hotels, will be provided to purchase a new collection of paintings with special conditions.
In addition? the unique artist Olga Belka gonna teach everyone to paint under water.
Olga Belka is the only underwater portraitist in the world. She developed her own unique technology of painting in salt water. Olga Belka is a frequent participant in many international exhibitions in Europe and Asia. All Olga's paintings are filled with calm and peace and bring a special atmosphere of warmth and well-being in the house.