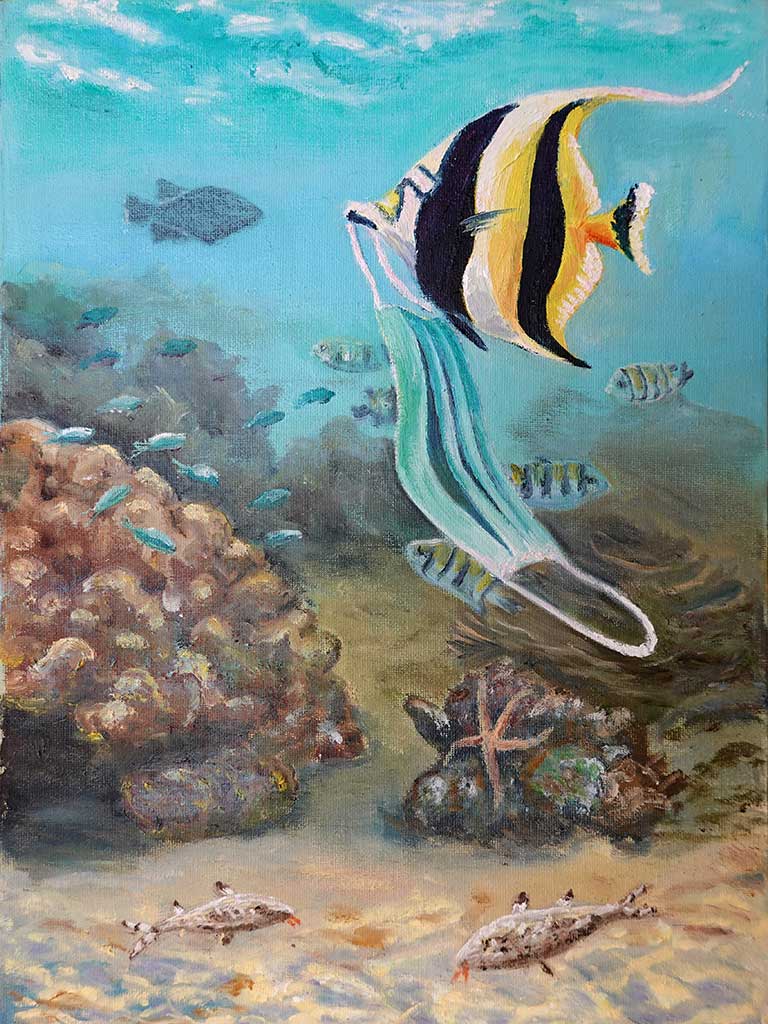 (English) canvas, underwater painting
(English) 30х40,
2022
2400 USD
People care so much about themselves by constantly changing their face masks. At the same time, they don't bother about nature, throwing dozens of tons of masks everywhere.
Did you know that the decomposition time of a disposable mask is about 500 years? Just imagine! Your descendants will observe tropical fish playing with the remains of the masks in two thousand generations… If there are any fish left at all with such an attitude towards nature.
I started painting this underwater artwork long ago, even before the Covid. And I finished it when the mask regime had already been everywhere. I saw a medical face mask underwater hanging from the coral. Moorish idol fish was messing around. At least this fish was smart enough not to eat the mask. Thus, my painting is a bit of a dystopian fantasy theme.
P.S. Underwater artist Olga Belka thanks the RuDiver diving club in Phuket and invites to diving in Thailand.